FLAKE FLOORING IS A SEAM FREE DECORATIVE FLOORING OPTION THAT HAS HIGH DURABILITY, LOW MAINTENANCE FINISH FOR RESIDENTIAL AND COMMERIAL APPLICATIONS.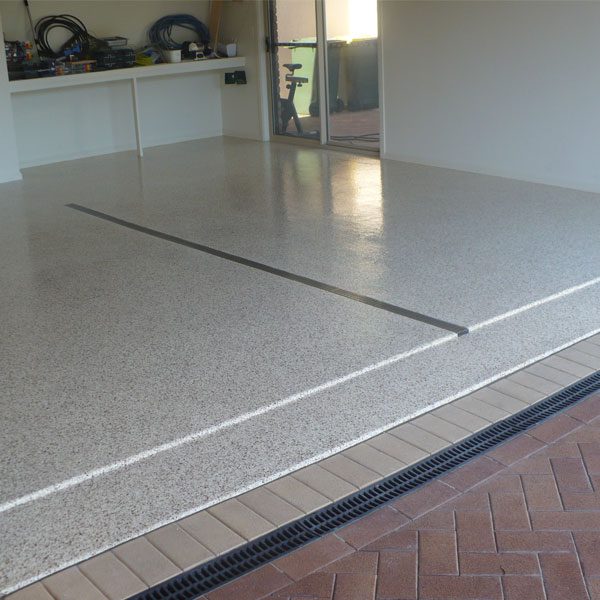 Flake Flooring Systems
With Premium Concrete Resurfacing specialising in Flake flooring we provide low-maintenance seam free decorative flooring that is resilient to chemicals, long lasting and durable.Starting with the correct preparation and consisting of muliple coats of epoxy, flake coat and muliple coats of polyurethane/ polyaspartics top coats.
Water based systems also avialable.
Flake flooring can be applied to inside and outside areas with multiple non slip options available within the Domestic and Commercial markets. Flake flooring, using the correct system will provide a non yellowing, UV stable concrete floor coating which will last the distance giving you peace of mind.
Flake Flooring can be laid in many areas including:
Garages, Patio's, verandahs, driveways, pathways,Rumous rooms, inside the home, dog kennels, Vet Clinics, sheds and man cave's, schools and office areas.
MAKE AN INQUIRY
If you have any questions feel free to reach us.