Professional Concrete Grinding Services in Geelong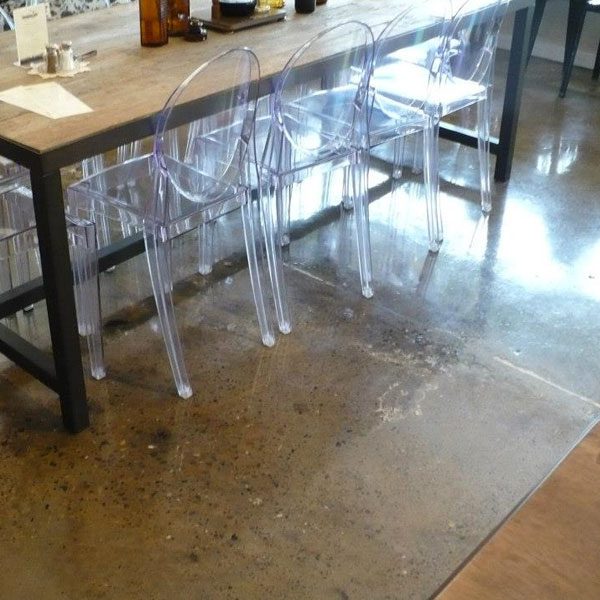 Premium Concrete Resurfacing's team of specialists is a fully-equipped team of experts, who are highly skilled in the field of concrete grinding in Geelong. We have the experience and knowledge to provide you with high-quality, cost-effective solutions for your sealing and grinding needs. We have been servicing customers for more than 25 years, and we have a wealth of experience in the industry. Our team can work with your concrete structure to ensure that it is sealed and grinded properly so that it will stand the test of time. They can provide you with a quote on all types of services, including grinding, sealing, polishing and repairing.
We understand the importance of doing it right the first time, which is why we use only top-quality materials and equipment when completing projects at home and in the workplace. Our goal is to provide you with a professional service at an affordable price. So, give us a call today for an expert consultation with one of our friendly team members.
Key Benefits of Concrete Grinding and Polishing in Geelong
Concrete grinding and polishing are great ways to rejuvenate your concrete surfaces. It is a high-quality process of removing the outer layer of concrete to reveal the smooth, shiny surface underneath. You can grind and polish any concrete surface, but it's especially useful on surfaces that have stains or discoloration. Our team at Premium Concrete Resurfacing are experts in all aspects of concrete grinding and polishing in Geelong. We have the experience, knowledge, and equipment to meet any need or specification.
There are many benefits of grinding and polishing your concrete floors, including:
Concrete grinding and polishing are effective ways to repair cracks in concrete surfaces. You can also use it to create decorative patterns or designs on surfaces, such as sidewalks or driveways.
This process helps in improving the look and feel of your property by giving it a new shine. It also makes your concrete stronger, more durable, and more resilient to wear and tear
Another benefit of concrete grinding and polishing is that it helps to reduce the cost of maintaining the concrete surface over time. You can save money by paying less for maintenance costs such as repainting or re-sanding your driveway or path.
The polishing can be done in many different colours and finishes so you can choose what matches your decor best.
Why Choose Us for Concrete Grinding & Repair in Geelong
When you need concrete grinding & repair in Geelong, you can trust Premium Concrete Resurfacing to provide you with high-quality services. From cracks in your driveway to chipped pavers on your patio, we can handle all of your concrete repairing needs. Our team has been in the industry for many years and has expertise in working on projects that were as small as a few square metres to as large as hundreds of square metres. We are here to handle any repair or restoration job that you may have in mind.
We have a team of expert technicians that work diligently to ensure that your concrete is repaired or replaced as quickly as possible. Our goal is to help you save money by providing honest, quality work at an affordable price. We strive to ensure your full satisfaction with the results of our services. If you have any questions or concerns about our concrete services, don't hesitate to reach out!
Your One-Stop Solution for Concrete Grinding in Geelong
Concrete grinding is an important part of your construction or renovation project. If you are looking for a reliable concrete floor grinding company in Geelong, then you're at the right place. At Premium Concrete Resurfacing, our team can handle any flooring job, from home renovations to large commercial projects. Our extensive experience and state-of-the-art equipment guarantee a high-quality finish every time. From concrete grinding to concrete paving and dust removal, we are your one-stop shop for all your flooring needs. Let our team help you achieve the cleanest possible concrete surface, get in touch with us today!
Commercial Concrete Grinding in Geelong
Premium Concrete Resurfacing is a specialist in the field of concrete grinding and sealing in Geelong. We offer our services to commercial spaces as well as residential properties. Our team of professionals always strives to deliver high-quality results for every project we take on. From small projects like sidewalk repair or driveway resurfacing to large ones like parking lot reconstruction or complex paving projects, we're ready to take on any challenge! Our goal is to provide you with the best possible service and make sure your project is done to perfection. We only use premium materials, so you can rest easy knowing that your property is in the hands of experts. Our team is here to help you every step of the way, from planning to completion. We'll walk you through every decision, so you won't have to worry about anything. So give us a call today and hire the best concrete grinding contractor in Geelong!
Residential Concrete Grinding in Geelong
At Premium Concrete Resurfacing, we pride ourselves on providing quality concrete grinding services in Geelong for residential spaces. Our team of experts has years of experience in the field, and they know how to give your concrete the best possible look. Whether you need a quick fix or a full renovation, we're ready to bring your vision to life. We understand that our customers have busy lives, and we make sure to complete every project on time and at an affordable price so that you can focus on other things. Our team has access to the latest tools and equipment so that we can provide you with the best solution possible. We have been in the business for over 25 years and know what it takes to complete the job correctly and efficiently. If you wish to know more about our company or how we can help you, contact us today!
Frequently Asked Questions
What is a concrete grinding process?
Concrete grinding is a process that removes the surface layer of existing concrete, leaving behind a smooth finish. It can be done in addition to other concrete services or used as a replacement for any other service.
How long is it advisable to leave concrete before grinding?
It is best to leave your concrete for at least 24 hours before having it ground. This allows time for any moisture in the concrete to evaporate so that more abrasive materials can work better.
What are the benefits of doing concrete floor grinding?
The main benefit of grinding is to improve the appearance of your concrete floor. It makes it more beautiful and easier to maintain. Grinding also creates a better surface for laying down tiles, stone and other types of coating. It also helps to increase the durability of your floor so that it does not crack or crumble.
Will grinding and sealing the floors make my outdoor floors slippery?
No, grind and seal floors do not become slippery when used outdoors because most of these flooring materials contain anti-slip additives that prevent them from becoming slippery.
Do you recommend sealing the concrete after grinding?
You can consider sealing the concrete after grinding to protect your floor against future damage caused by water or other chemicals entering through cracks in your cementitious materials. Therefore, it is advisable to seal your concrete after the grinding process.
Can your team polish an old concrete floor?
Yes, we can polish an old concrete floor. Polishing is a great way to bring out the beautiful colours in your old concrete and make it look new again.