EPOXY FLOORS HAVE HIGH CHEMICAL RESISTANCE,HIGH DURABILITY AND LOW MAINTENANCE WHICH IS ABLE TO WITHSTAND HEAVY TRAFFIC.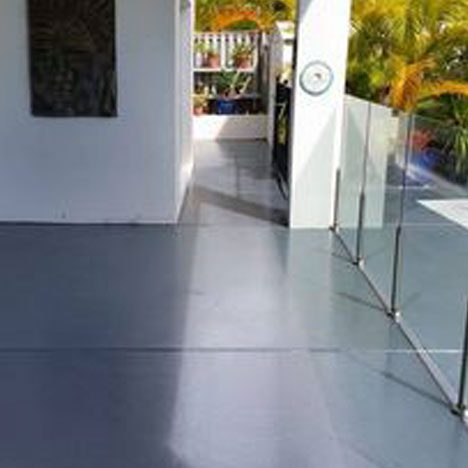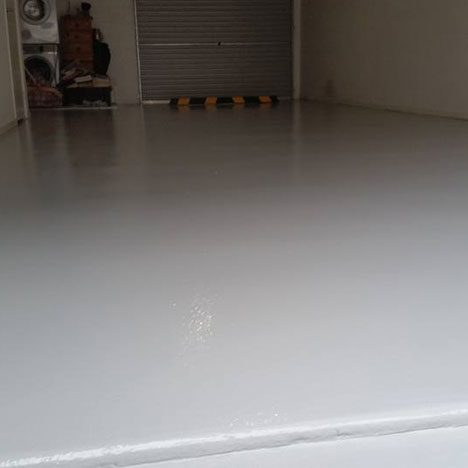 Epoxy Coating Systems
Epoxy coatings have amazing adhesion and protective properties to the concrete surface. With the correct preparation and using Premium product range with experianced application we can provide a low-maintenance seem free chemical resistant flooring option. Epoxy has the ability to strengthen the concrete floor surface and protect it from wear and tear while giving a seamless look. Epoxy floor coatings come in many colours, gloss and semi gloss and non slip options. Offering solvent and water-based system to suit all options.
Epoxy Concrete Coatings can be applied to:
Garages, warehouses, sheds, factories, driveways, workshops, car parks and kitchens.
The Finest Choice: Epoxy Floor Coatings in Geelong
Premium Concrete Resurfacing helps you choose the right flooring solution for your premises. With us, you have an excellent choice to make. The epoxy coating systems are known to be durable and safe, and are resistant to the usual wear and tear, making it feasible for workers to work easily.
Our team is experienced in the installation of these flooring systems, that are usually suitable for warehouses, factories, and even garages. If you are looking for a flooring solution for your garage, look no further than epoxy coatings. There is no denying the fact that epoxy flooring in a garage is always a hit. If you would like us to inspect your space and help you choose the right flooring, feel free to drop us a line.
Why are we the foremost choice for Epoxy Floor Coatings in Geelong
Our experience in the industry speaks for itself, and the fact that we pride ourselves on being a customer-centric company allows us to be called as a reliable company in Geelong for epoxy coating systems. We understand the technicalities of the industry, and the importance of getting the right flooring for minimum disruption to your routine and business. Our team is skilled and trained to showcase excellent workmanship while working in your garage or warehouse to carry out epoxy coatings. Whether you are after a durable surface, or chemical, dirt, and fire-resistant surface, our experts can help you with epoxy flooring in your garage.
At Premium Concrete Resurfacing,
We are a reliable team of professionals
We work closely with our clients to meet their specific needs
We are quick, punctual, and provide excellent customer service
We work in accordance with the Australian standards
Our team is fully trained to carry out the job safely
We are backed by years of experience and can be trusted to install epoxy coatings in Geelong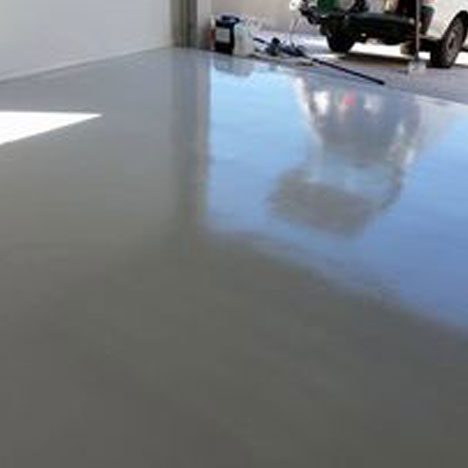 Benefits of epoxy coating systems
Epoxy coating systems are a reliable coating and sealant systems for concrete flooring. Technically, epoxy flooring is primarily a combination of two parts of liquid resin that are responsible for forming a strong layer on the concrete surface. Once this is done, the epoxy flooring in your garage or warehouse will protect the concrete floor from dirt, stains, spills, etc. Depending on your requirements, epoxy flooring may be the right choice for your premises.
Here are some of the many benefits of this flooring solution:
It is aesthetically pleasing
It can withstand wear and tear easily and is a long-lasting solution
Being a strong surface, it halts any potential chemical breakdowns
It is slip, chemical, fire, and heat resistant
It is easy to maintain, with a quick installation
It is known to be a hygienic flooring solution
It has a seamless finish and is suitable for both residential and commercial applications
In a garage, getting epoxy flooring is cost-effective
Works well for pets in the house
Recommended for both old and new concrete floors
They prove to be a versatile choice for your home, office, garages, or warehouses where concrete floor is there.
Epoxy coating systems are available in diverse colours to choose from, hence, making it the right fit for you. It will essentially form a protective layer on the concrete floor, safeguarding it from stains, dirt, etc., and proving to be a safe solution for any level of foot fall. Being local to you in Geelong, we would be happy to drop by for an inspection and provide you with a quality epoxy flooring solution. Feel free to give us a call to enquire more about our services.
MAKE AN INQUIRY
If you have any questions feel free to reach us.