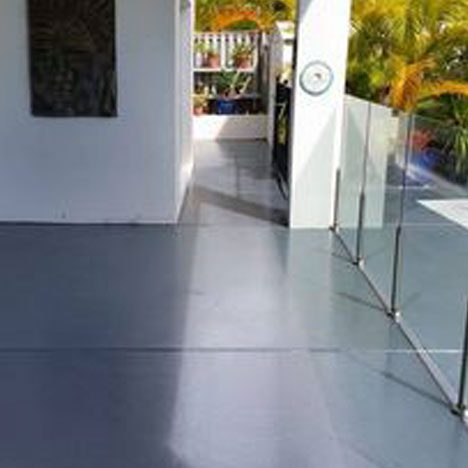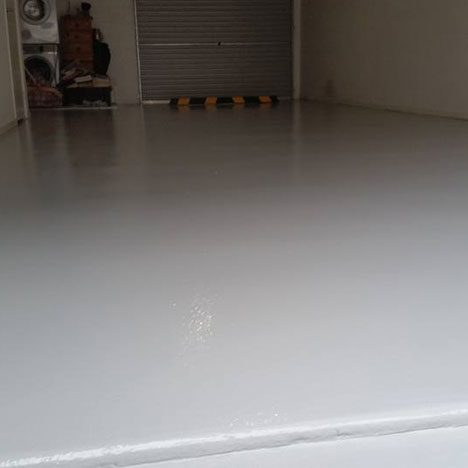 If you are looking for quality epoxy flooring at an affordable price, then look no further! Premium Concrete Resurfacing is here to help! We are a premium epoxy flooring company, providing professional services to the Geelong area. We have been serving the Geelong residents for over 25 years now, and our reputation is second to none. Our aim is to ensure your complete satisfaction with your new flooring. We are fully insured, and bonded and undertake all major works such as kitchen renovations, carpet removals, bathroom renovations and more.
Our professional staff has years of experience in this industry and they have all undergone extensive training to ensure that they can deliver the best results possible. We are proud to serve many satisfied clients all over Geelong who have used our services on their properties. We are the most reliable epoxy flooring company in Geelong, providing the best quality and workmanship. So, give us a call today for more information or to book an appointment with one of our team members.
Why You Should Go for Epoxy Flooring in Geelong
Epoxy Flooring in Geelong is a popular choice among homeowners and contractors due to its durability, resistance to damage and easy maintenance. You can install it on all kinds of floors including concrete slabs, wood flooring, tiles and much more. The surface of this floor is non-porous; therefore it will not get stained or damaged by moisture or chemicals. This makes it an ideal choice for those who are looking for a long-term solution for their home or business premises. The benefits of using epoxy flooring in Geelong are many. Here are a few reasons why you should consider this trend:
Epoxy floors are extremely durable and resilient, which makes them ideal for commercial applications or in other areas of heavy foot traffic.
They come in several different colours and finishes so you can choose what suits your decor best. It means you can get a true reflection of your style throughout your home or office space.
Epoxy floors are easy to clean and maintain because they don't build up dirt or grime like other types of surfaces would.
It is perfect for installation in bathrooms and kitchens, because of its anti-slip texture that doesn't allow liquids or moisture to seep through.
Why Choose Us for Epoxy Flake Floors in Geelong
We are a local flooring company that has been operating in Geelong for many years. Our professional team of epoxy flooring specialists can help you with all your flooring needs. We always strive to provide excellent customer service and high-quality workmanship to all our customers. Our epoxy floors are made from a special mixture of resin, additives and surfactants that produce a beautiful result. We make sure that your flooring is made using only high-quality raw materials and they are installed by our skilled professionals to ensure that they meet your expectations at all times. Our expert technicians will be happy to assist you with any questions or concerns you may have about your project or epoxy flooring in general. If you would like more information about our services and products, don't hesitate to contact us today!
Your One-Stop Solution for Epoxy Flooring in Geelong
At Premium Concrete Resurfacing, we can take care of every aspect of your project, from sourcing the right materials to laying down and finishing the floor. We believe in quality and know it's important for your epoxy flake flooring in Geelong to look as good as it feels underfoot. Our goal is to provide you with the best materials, services and customer care at the most affordable prices in the industry. We constantly strive to improve our techniques and processes so that we can continue to provide our customers with incredible results every time they choose us. Our staff is ready to help you with anything you need, from tips on how to choose the right material for your project to advice on how to install it.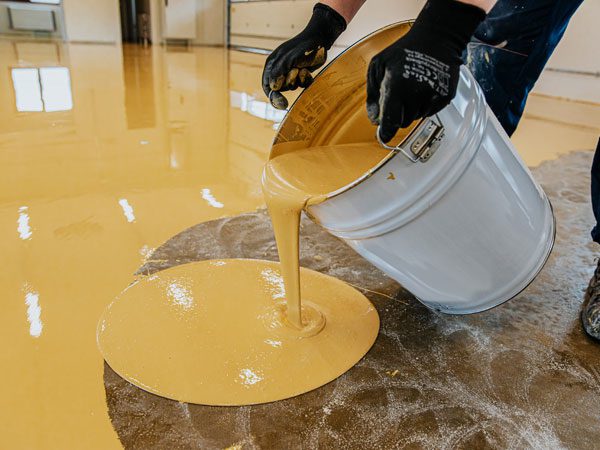 Commercial Epoxy Flooring in Geelong
Epoxy floors are the perfect way to upgrade your business space. With their smooth, uniform finish and high-quality look and feel, they are ideal for installation in any environment, from a traditional office to a modern restaurant. We offer a variety of options, from a simple epoxy floor to decorative concrete flake flooring that is fully customisable to fit your needs. Our goal is to provide you with the highest-quality floor finish, so you can rest easy knowing that your investment will last for years. We have built an unmatchable reputation for quality, service, and value through our decades of experience in the industry. Our team of experts will walk you through each step so that you can be sure you'll have amazing finish results.
Residential Epoxy Flooring in Geelong
At Premium Concrete Resurfacing, we understand that when it comes to your home, you only want the best. We are experts at providing outstanding results for all homes and building types, from historic properties to modern apartments and new developments. Our team has specialised in residential epoxy flooring in Geelong for over a decade, so you can rely on us for a quality flooring service. Whether you need a durable and hard-wearing floor or one that's smooth and glossy, we've got what you need. All of our epoxy flooring products are made with premium ingredients, so they will last for years without requiring much maintenance. We also offer custom designs for any home renovation project you might be planning. Whatever your needs may be, we've got you covered with custom pieces of flooring for the home or office space that's right for you!
Frequently Asked Questions
Can I use epoxy flooring for bathrooms?
Yes, you can! Epoxy floors are an excellent option for bathrooms, and for a good reason. These floors are durable, easy to clean and waterproof. Highly customisable in any colour or finish, epoxy flooring is a durable option for bathrooms.
What is an epoxy floor? How is it different?
Epoxy floors are an exceptional way to add a luxurious feel to your space. They're easy to install and maintain and look like real marble or granite. These floors are made from a resin mixed with epoxy that hardens when it dries. It's then installed on top of a substrate, such as concrete or tile.
Does the epoxy floor get slippery when wet?
No, they do not. High-quality resin makes epoxy floors resistant to moisture and water, so they do not get slippery when wet.
Can I install epoxy floors outdoors?
Yes, you can install epoxy floors outdoors. Epoxy is a flexible material that will not crack or show any signs of weathering when exposed to the outside conditions and elements.
Are epoxy floors hard to maintain?
Epoxy floors are very easy to maintain. You can clean them with a damp cloth or vacuum cleaner once every week. It will help keep them in good condition and prevent them from being scratched or stained.
How do I maintain the shine of epoxy floors?
Epoxy floors have a unique gloss and beauty that makes them stand out in any environment. However, the surface might lose its shine due to wear and tear over time. As such, it's vital to schedule a thorough epoxy floor cleaning service once or twice a year to maintain its shine.