Your Epoxy Flooring Melbourne Experts
Epoxy Flooring is a durable and highly-pigmented coating that makes it easy for you to transform your plain concrete surface into something unique and stunning.
They're waterproof, so you don't have to worry about spills seeping through and damaging your tile or wood floors. Epoxy Flooring Melbourne is also one of the most affordable ways to improve your home or business's curb appeal. The result is a highly durable, long-lasting surface that looks great and lasts for years with minimum maintenance.
Our customer service team is standing by 24/7 to answer any questions you might have about our products, so don't hesitate to reach out if you have any questions at all!

Why Choose Us for Epoxy Flooring in Melbourne
When you need a floor that's as luxurious as it is durable, turn to epoxy floor specialists in Melbourne. With 25+ years of experience in the commercial and residential fields, Premium Concrete Resurfacing is here for all your flooring needs. From large projects to small ones, we always strive to provide top-notch service to our customers. We offer various services, including epoxy floors, epoxy driveways, epoxy pool decks, epoxy garage floors in Melbourne and more. Our team of professionals is here to cover all your flooring needs.
We are a leading expert in the field of concrete restoration, offering complete solutions for all types of damage and decay, including cracking, chipping, and severe oxidation. Our epoxy floors are compatible with both interior and exterior use, so you can choose what's best for your needs. When you choose us as your epoxy flooring contractor in Melbourne, you'll get a free consultation where we'll listen to your needs and figure out the best way forward for your project. And a 100% satisfaction guarantee on all work done by our team, we won't let you down!
Why You Should Go for Epoxy Flooring in Melbourne?
Epoxy flooring in Melbourne is one of the most popular forms of flooring. It has been used for decades and is an excellent choice for homes and businesses. The reason why epoxy flooring is so popular is because of its durability, high-quality construction and ease of installation on any surface. Epoxy floors look fabulous and last longer than most other types of floors. They also have an extremely low maintenance requirement, so you don't have to worry about scrubbing or waxing your epoxy floor every week as you do with other flooring materials such as tile or carpeting. The main benefits of choosing this material include: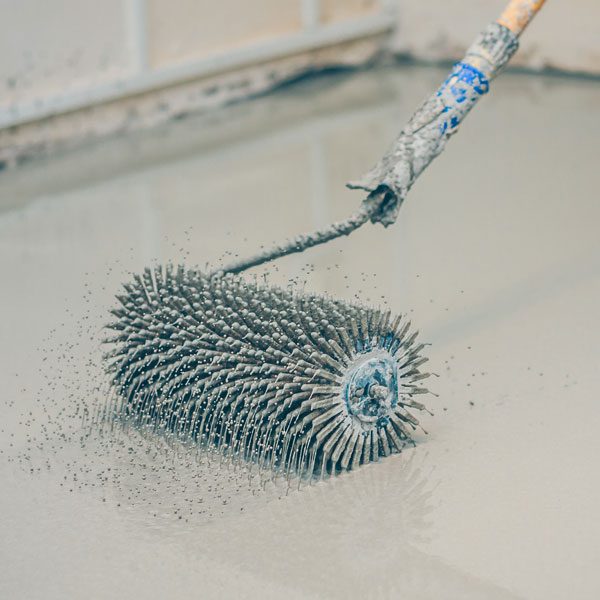 Epoxy flooring is a type of composite material that combines epoxy resin and cement powder. The result is a durable, scratch-resistant surface that resists cracks and damage from dirt and spills.
Since epoxy flooring is made from natural ingredients, it's non-toxic and environmentally friendly compared to other materials like laminate or vinyl plank flooring.
Epoxy is a popular material in the construction industry due to its ability to withstand heavy use and long-term exposure.
These floors are also easy to clean and maintain, making them ideal for most commercial spaces.
Epoxy floors are also easy to install and maintain compared to other types of flooring, making them an attractive option for homeowners who want their homes to look great but don't want to spend too much time on construction work.
One-Stop-Solution for All Your Epoxy Flooring Melbourne Needs
Premium Concrete Resurfacing has the experience and expertise to provide you with beautiful and durable epoxy resin flooring in Melbourne that will last for years. We start with an assessment of your needs and then work with you to create an effective plan that will include everything from colour choices to installation instructions.
Once we have created your flooring plan, our team will begin work on your project right away. We make sure to fulfil our customer's needs by providing them with a high-quality finish that lasts longer than other types of floors without compromising quality or durability.
Commercial Epoxy Floors Melbourne
If you are looking for a flooring material that is both beautiful and durable, commercial epoxy flooring in Melbourne should be your top choice. This flooring material does not require additional maintenance once installed on your concrete surfaces. They are waterproof and have an adhesive layer that ensures they adhere firmly to both sides of the surface.
So whether you need an epoxy coating for your basement or walkway, our expert team at Premium Concrete Resurfacing is here for you. We offer many different types of finishes so that you can find what works best for your needs. Our epoxy coating gives your concrete floor a new look and feel, which will impress any customer or client walking through your door.
Domestic Epoxy Flooring Melbourne
Epoxy floors are the most common type of flooring used in the home. You can use them for various purposes, such as furniture backsplashes, kitchen and bathroom countertops, porches, patios, and other areas in the house.
They are strong, durable, easy to work with, and highly customizable to fit your needs. Epoxy material is also perfect for any home with pets as it can resist scratches and spills better than other types of concrete or tile. This flooring is made up of two distinct layers, a hard waterproof layer and an epoxy coating.
The waterproof layer helps prevent moisture from seeping into the floor, while the epoxy coating provides extra protection against stains and wear. Our staff is highly qualified and experienced in all aspects of residential epoxy flooring in Melbourne, so give us a call today for a free consultation.
FREQUENTLY ASKED QUESTIONS