Welcome To

Premium Concrete Resurfacing Geelong
Concrete Flooring Made Easy using Premium Products and Workmanship to Perfection.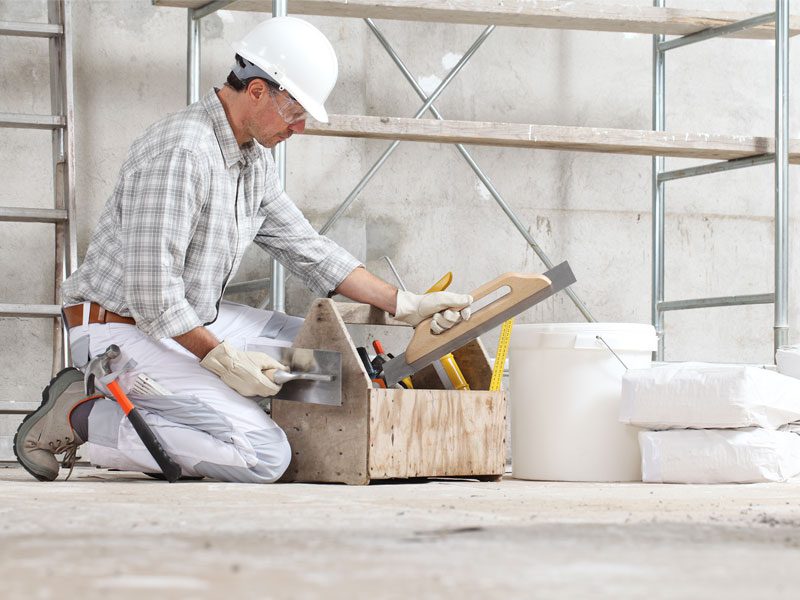 Our team of experts are highly qualified and are experienced to work in all kinds of spaces. From extensive industrial or commercial flooring to showrooms, stores and residential flooring systems. We are fully registered and licensed and every project that we take on, we deliver to perfection in no time.
POLISHED CONCRETE FLOORS ARE A LOW MAINTENANCE HIGHLY DURABLE FLOOR WITH A ULTRA MODERN LOOK.
Polished concrete will provide a low maintence, scratch resistant beautiful eye pleaseing finish. The result is a modern looking floor that goes with all kinds of interior designs. With no on going sealing necessary, you will have a long lasting efficient floor in a Matt, Satin or Gloss finishes.
Suitable for :
Homes, offices and high traffic areas.
Best Polished Concrete Services in Geelong
Concrete is a flooring material with one of the lowest carbon footprint over its life and is extremely durable. However, over a period of time it is possible for concrete to lose its finish and colour. Polishing prevents the concrete from chipping, spills, dirt, stains and losing its finish. Our team is equipped with high quality tools perfect for polishing. We use different sustainable methods to provide polished concrete surfaces. If you're unsure about your flooring options. Get in touch with us today and our experts will help you find the best choice for your floors according to their usage. Apart from installing new, polished concrete floors, we also provide polishing services for old concrete floors that have lost their shine and smoothness.
What is concrete polishing?

Polishing is to concrete, what sanding is to wood. Heavy duty machines are used to gradually grind down on a concrete surface to make it smooth and shiny. The sophisticated look offered by polished concrete makes it a builder's first choice for retail stores, museums, art galleries as well as residential areas.
Why opt for Concrete Polishing?
Polished floors have longer life cycles and are less vulnerable as compared to other flooring options.
Polished concrete floors are a very cost effective option as they do not require any other floor floor covering.
Extremely easy to clean as they do not harbor any dust or dirt.
Polished concrete is a very low maintenance flooring option.
These eliminate the need for messy waxings or coatings as well as the associated labor, costs and time to apply them.
Resistant to moisture transmission issues .
Polished concrete provides the necessary high reflectivity for hotels, restaurants, office buildings and other public facilities.
Sustainable and environment friendly as it reduces the need for artificial lighting.
It does not require any hazardous coatings or adhesives.
Available in wide variety of colors and designs
Resistant to high foot traffic and thus reducing the need for periodic replacements.
They offer a certain grace that makes them the most favorable choice for modern buildings.
Why Premium Concrete Resurfacing is the best choice for Concrete Polishing?
We are a customer driven company dedicated to giving premium flooring services to our clients. We have some of the best, highly skilled professionals in the field focused on delivering the projects right on time. We understand the need for you to go about your business as usual without any major disturbances and that is why our team ensures that they deliver their services without creating any interference in your day-to-day lives. We work within the guidelines provided by the Australian government to avoid any legal problems for our clients. We are known in the business for our excellent work ethics and our previous clients happily vouch for it. We believe that a job is half done until we do it to our client's satisfaction. We make it a point to listen to our customers' needs and requirements and also ensure that we finish the job without exceeding their budgets. We have experience in working with commercial as well as residential clients which helps us ensure that our customers get the required services without any complaints.
We value our clients' safety and time therefore we make sure to practice all the safety precautions during the job and save them time by giving on site inspection services and best flooring solutions before officially signing the contract. We are operational 24*7 and fully dedicated to serve our customers. So feel free to contact us if you have any queries regarding the process, expenses, options etc. and we will be happy to answer them.

Frequently Asked Questions
What is concrete resurfacing?
Refinish your concrete slab and instead of redoing the entire thing you can simply remove the top layer, repair cracks as a new surface is poured with a resurfacer. Resurfacer acts as a bonding agent binding the old layer and the new layer which is ½-1 inch compared to a complete slab of 4-6 inches. Resurfacing redoes the entire top layer, so you can't tell the difference and can choose any alteration.
Is concrete resurfacing long-lasting? How to make it last longer?
Concrete resurfacing is highly durable and can last for years. If installed properly, with adequate repairing of the underlying issue and proper care and maintenance, resurfacing can last up to 10-20 years. Coating your concrete can definitely help it last longer especially if it is outdoors. The sealant can protect from sun and water damage to add more years to its life span.
How much does concrete resurfacing cost?
Concrete resurfacing costs anywhere between $500-$2000 per 100 square feet. While the costs of simply pouring the resurfacer are not that high, it's the costs of repair and other additional stuff that decides the real pricing. This makes it completely subjective depending on the repair work or sealant if needed.
When should concrete resurfacing be done?
When your old concrete starts to look chappy, develops cracks and looks worn out, that's when you should consider resurfacing. While indoors, humidity and temperature can be controlled but outdoors you would want to avoid extreme cold or hot as the water in the resurfacer could either evaporate too soon or freeze and crack. Dry and sunny weather without any forecast of rains is the most ideal in that sense.
Which are the best concrete floor coatings?
The two main concrete floor coatings are epoxy and polyurethane. While polyurethane has a much higher resistance to abrasion, sun, climate and chemicals compared to epoxy, it requires more coats and is expensive than epoxy. Epoxy is the more prevalent material as it is less costly and has low VOC.
Do concrete floor coatings last?
Concrete coatings can last up to 2-3 years depending upon the traffic volume and its placement i.e interior or exterior. When maintained and taken care of, you would require to refinish only in a few years.

Martha
" Look no further if you are looking for exceptional customer service and skill-full work "
Cammeray

Caroline
" It's the best feeling. Perfect clean every single time! "
Belfield
MAKE AN INQUIRY
If you have any questions feel free to reach us.